BIGDATA DIMENSION & AWS
We are proud to be one of the very few companies in the world who are AWS Advanced Technology Partners. Our Center of Excellence enables our experts to develop Data Lake, Data warehouse Modernization, Migration and Analytics solutions on AWS platform and keep our customer competitive.
OUR AWS COMPETENCIES
35
AWS Certified Resources
AWS implementation in our DNA. As far as AWS goes, we're one of the few best-of-breed systems integrators in the entire world.
4
Successful Legacy MPP's to AWS Redshift Migration POC's
We have built multiple POC's to migrate the data from Teradata, Netezza, Oracle, Redshift and more to AWS Redshift, S3, to deliver a scalable and cost effective solution.
10
AWS POC Underway
We are helping enterprises to liberate from costly legacy databases and showing them the innovation of Snowflake.
300
TB Data Moved To AWS
We have helped enterprises to move up to 300 TB into AWS to enable enterprises utilize the solution across different departments.
2000
Queries on AWS
Enables enterprises to utilize compute power of AWS and run complex queries to pull the data from S3 & Azure Blob.
5
AWS Regions For Data Replication
Built solutions for enterprises in 5 different AWS regions to load the data securely.
DISCOVER THE PERFORMANCE OF THE AWS UNIFIED PLATFORM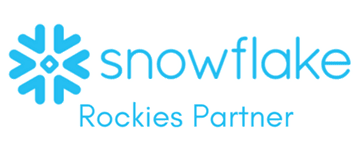 SNOWFLAKE CENTER OF EXCELLENCE
One of the few Snowflake Rockies Partners in the USA, we enable enterprises to be data driven with our proven Snowflake Cloud Data Warehouse consul...